From the halls of Farmington High School to the laboratories at the University of Maryland School of Medicine, Kristen Varney, Ph. D. personifies how Farmington Achieves. A 1991 graduate of FHS, Varney's path to becoming an Associate Professor in the Department of Biochemistry and Molecular Biology at Maryland has been one of exploration, perseverance and determination.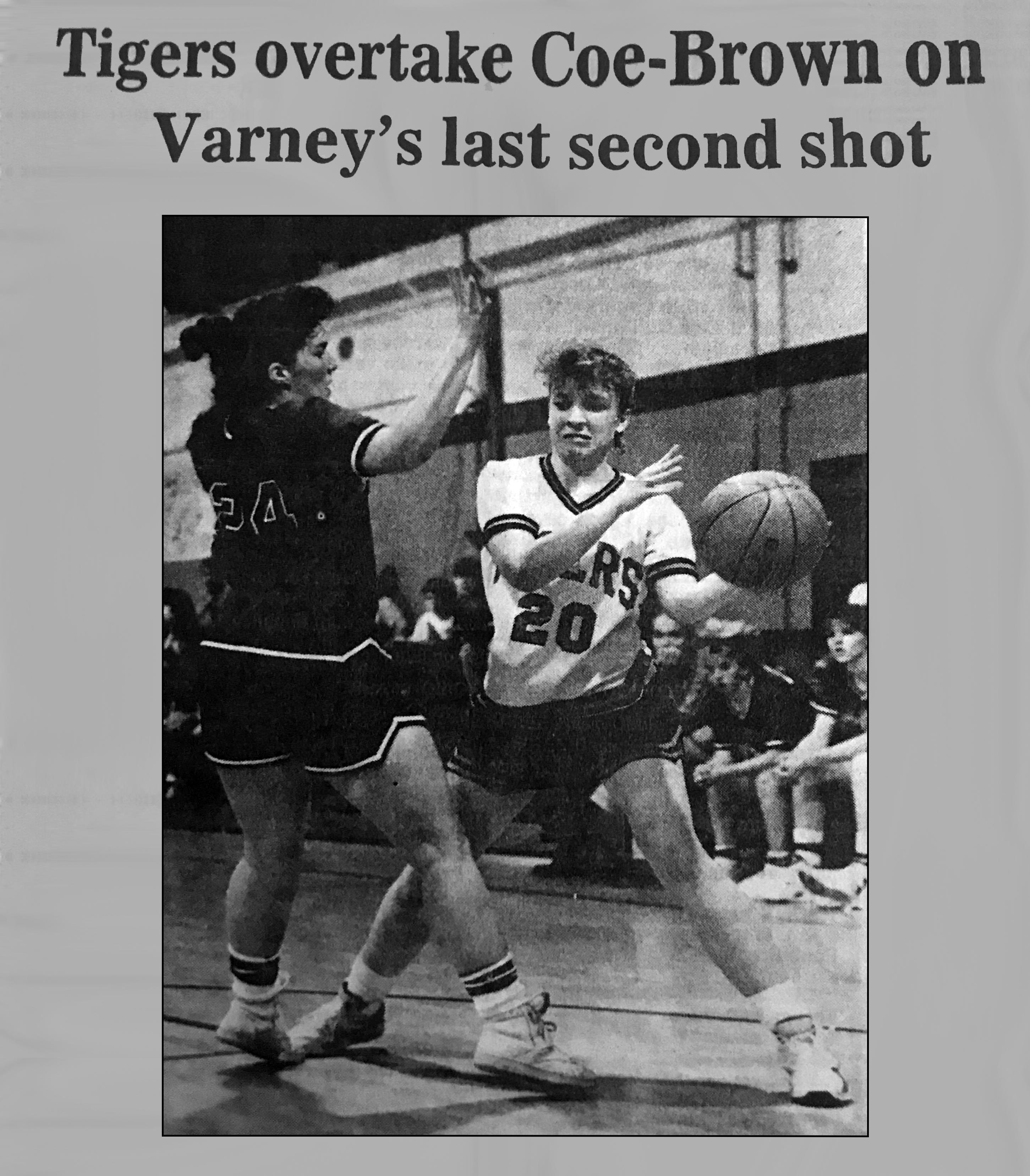 While at FHS, Varney was a stellar student-athlete that succeeded on and off the court. A four-year member of the basketball and volleyball teams, a flutist in the school band, a student council member and a National Honor Society selection, the daughter of Sonny and Betty Varney made the most of her time in orange and black.
Upon graduating from FHS as a top-five student, Varney said she was "impulsive and unsure of what I wanted to do with my life, so at 17 years old, I visited an Air Force recruiter and signed up." By serving her country, Varney followed in the footsteps of her father who served in the United States Army.
As a Senior Airman at the United States Air Force Academy in Colorado for four years, Varney got her first real experience in the medical field as she served as a Hospital Operating Room Technician. Her active duty concluded in 1995, but her time with the Air Force wasn't over and her medical career was just beginning.
In the fall of 1995, Varney enrolled at the University of Colorado in Colorado Springs, while also serving as a Reservist in the Air Force and continuing on as a Hospital Operating Room Tech. She double-majored in Chemistry and Biology and called upon her experiences at FHS to help her gain confidence in her chosen field of study.
"I clearly remember my first week in college General Chemistry," Varney said. "I was feeling very anxious, but then became so relieved when it dawned on me that I had already learned most of the curriculum in Mr. [Jim] Taylor's class. He always provided a challenging environment and was committed to giving us the foundation we needed to pursue careers in various STEM [Science Technology Engineering & Math] fields."
Four years later, Varney graduated summa cum laude from Colorado and took her Bachelor of Arts degree and started work on her doctorate as a Research Assistant at the University of Maryland School of Medicine in the Department of Molecular and Cell Biology.
In 2004, Varney completed her dissertation: "Structural Studies of the S100 Protein Mts1 as Determined by NMR Spectroscopy" to finalize her journey to achieving her doctorate from the University of Maryland in Baltimore. Her ascension to her current role as Associate Professor in the Department of Biochemistry and Molecular Biology at Maryland culminated in 2015.
As a professor at Maryland, along with teaching, Varney is currently conducting research aimed at developing new drugs to combat skin cancer, pancreatic cancer and hospital-borne C. diff infections.
The impact that Farmington had on Varney's impressive climb in the medical field is not lost upon her. "Growing up in a small, rural town can potentially present academic limitations – fewer class options, less exposure to different cultures – but I also believe there are countless positives that a small town like Farmington provides," Varney said.
"I feel extremely fortunate to have grown up as part of a true 'community'. I always felt that I had countless adults in my corner," added Varney. "From my family and teachers to my coaches, my priest and numerous friends my parents grew up with, I was provided the support, confidence and work ethic required to be a successful adult."
"I have no doubt that I would not have become the person I am today if I hadn't grown up in the beautiful little corner of the world that I still call home."
Varney, mother to Devon (24) and Noah (11), currently resides in Piney Orchard, Md.